Link back to our " Christmas in the Country " home tour & fund raiser, Dec. 8 2001:
CLICK HERE
Opening May 25, 2002 through Labor Day!
Saturday, Sundays and Holidays
10:00 AM to 4:00 PM
Spirit of the Rogue is an educational nonprofit nature center located on 18 acres along the Rogue River near the fish hatchery. It is about 29 miles north of Medford on Highway 62. Turn off of Highway 62 as if going to the fish hatchery. Go one-half mile and turn right at the fire station.Admission is free.
There is an outdoor exhibit of a stream which demonstrates the salmon egg laying and hatching and early life stages of the salmon.
There are beautiful stream walks, trails and picnic areas along the Rogue River.
There are outdoor and indoor exhibits showing the early life of the Latgawa tribe.
There are indoor exhibits on the river, crater lake, the dam, animals, fish, insects.
This naturally quiet and spiritual and beautiful place, is for you, the public. Please help keep it peaceful and clean.
We have been told by the coordinator that all the indoor and outdoor features are open this summer, that there will be guides available for nature walks and for touring the power plant at the dam. Contact the center at 541-878-3800 on weekends or to leave a message on the answering machine.
*** "This online "Spirit of the Rogue Brochure" provided by RogueForum" ***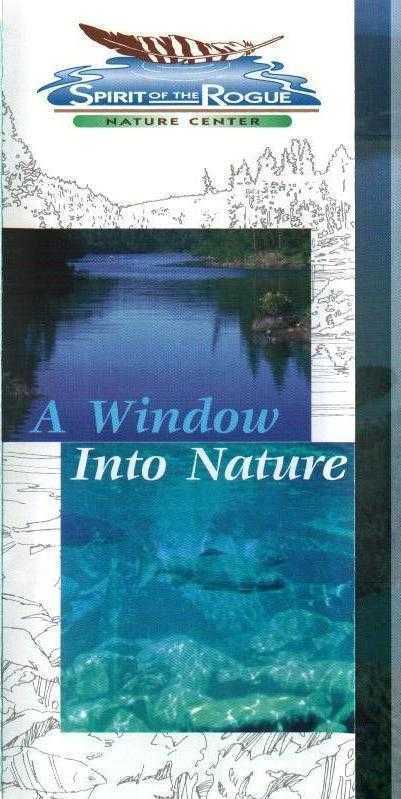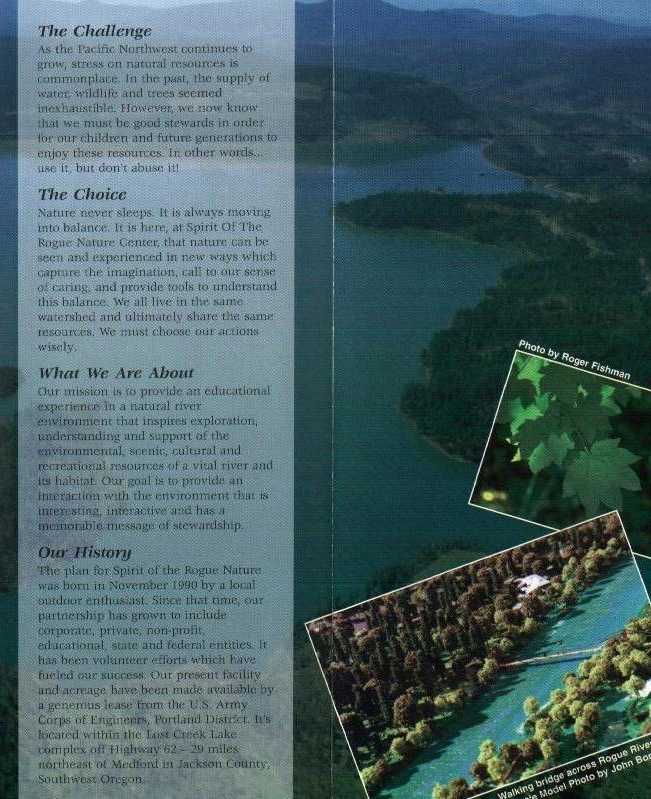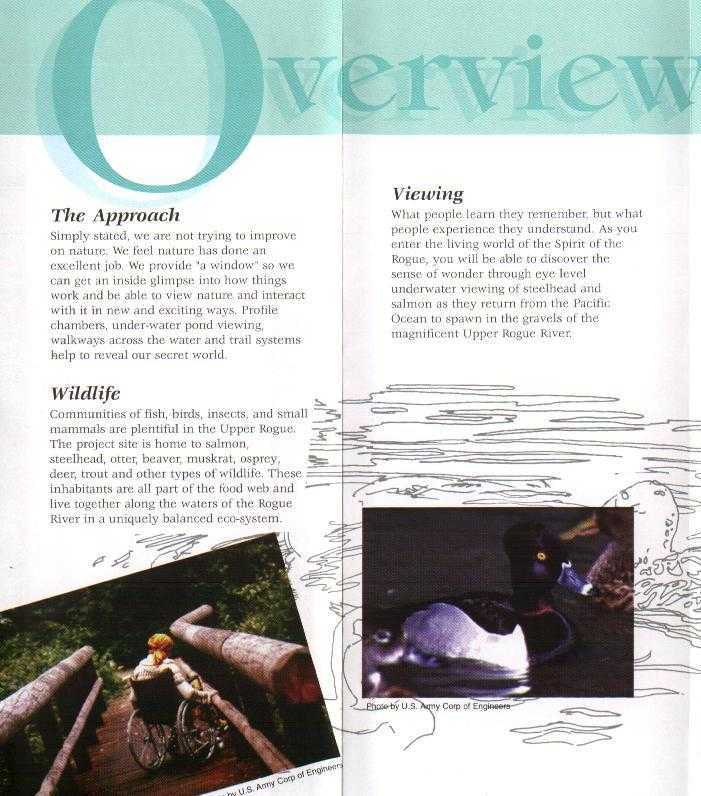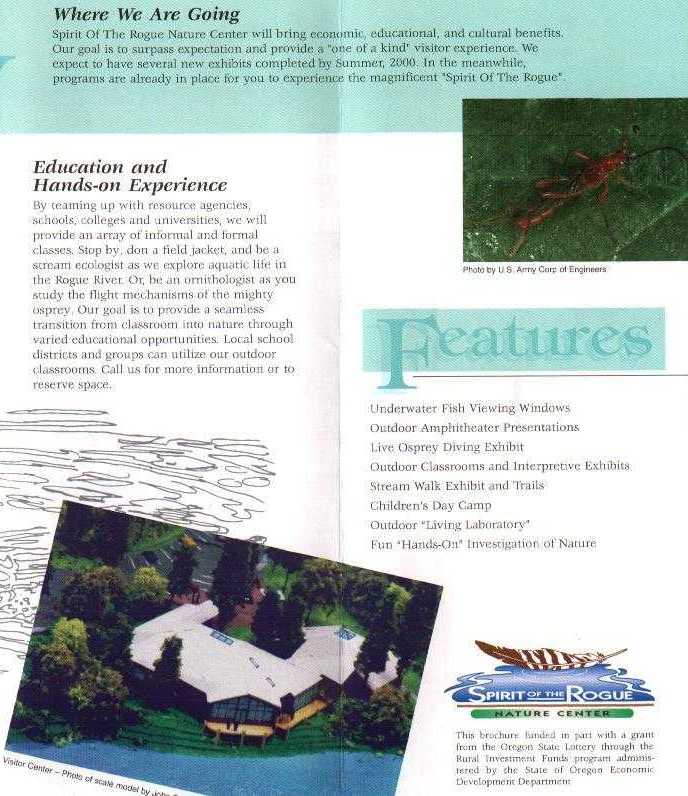 Join Spirit of the Rogue Nature Center, form below:
****** "this web page viewed and data entry best on "Internet Explorer" ******
questions? e-mail rdhawk@ccountry.net
any problems? e-mail corchero@ccountry.net and guess "who" will help !
Link back to RogueForum main page: CLICK HERE